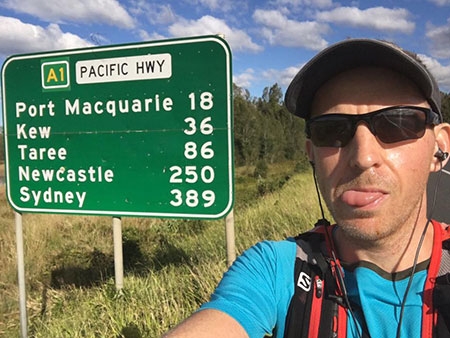 Suffering in Silence
Anyone who knows Joe Ward knows that he loves to run, loves a challenge and loves to talk. So the fact he embarked on a record breaking attempt of a 1000km run from Brisbane to Sydney is no surprise. He is the current record holder for running Newcastle to Sydney after all.
The added handicap, however, of Joe not being allowed to talk during the bid is the inconceivable curve ball and truly the challenge of the attempt if you are familiar with Joe.
So what possessed Joe to undertake such an incongruous endeavour? Well, by piping down he was shouting out about the shocking Australian male suicide rates as part of the SPUR "Get Silent. Get Heard" project.
"Six men in Australia take their own lives every day. That's six fathers. Six brothers. Six uncles, or six sons. Six men. Gone. Every day. Day after day after day.".
Common Narrative
Joe is no stranger to mental health illnesses with depression, bi-polar disorder and schizophrenia all running in his family. He has suffered bouts of depression himself in his late teens and early 20s, dealing with the change of going to university whilst also living an unhealthy and experimental lifestyle.
Running now helps channel his addictive nature and gives him his high, but the possibility of slipping back into bad habits scares the life out of him.
"We need to talk about all the different shades of emotions we go through. Simply saying 'buck up' isn't enough. It is just not that simple."
Since representing SPUR and talking about his own moments of despair, Joe has been astounded by how many people have come forward with experiences akin to his own.
"It is like when someone says 'have you seen that red car about?'. Suddenly you start seeing that red car everywhere. As soon as I started talking about my run and mental health, I just got story after story. I realised it was an issue for everyone everywhere."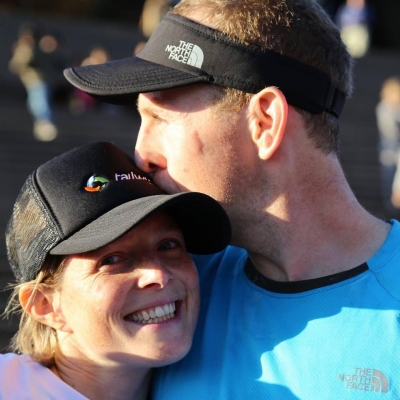 Record Breaker with New Purpose
With the help of his support team, Joe ran the equivalent of two marathons a day for 12 days and finished at the Sydney Opera House stairs smashing the record by a hefty 3 days.
He continues to remain dedicated to maintaining his mental health through exercise, nutrition, meditation and of course by finally being able to get back to bending his friends' ears.
Joe's next adventure has given him added impetus to keep healthy. He and his wife Emma are expecting a baby toward the end of the year.
"I have picked an amazing woman as my wife. I have amazing friends, live in an amazing part of the world and I think I have a chance at being an amazing dad. It is not just about me anymore and I can't wait.".
For more info on the "Get Silent. Get Heard." project go to SPUR PROJECTS