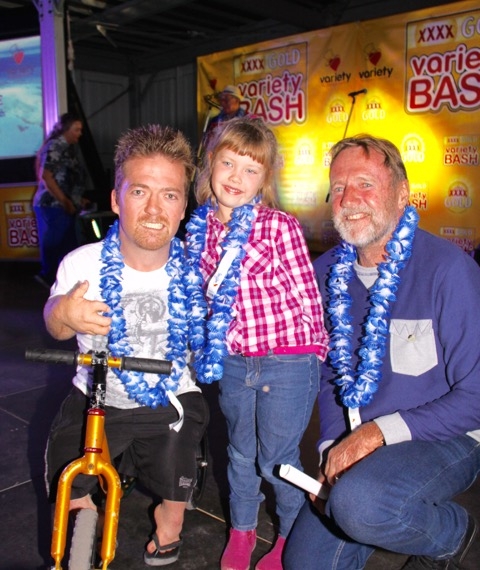 Australian Champion
It's hard not to notice Grant Patterson scooting past you. His wheels are his trademark - hence his nickname 'Scooter'. He might have a rare form of dwarfism but he has a big adventurous gutsy heart.
The Paralympic swimmer has been on the Australian team for the past six years and can't resist a challenge.
He set himself the goal of doing a half-ironman in Cairns in 2015. One, to tick it off his bucket list and two, to help a six year old girl with diabetes.
"I raised $9,050 for a young Mareeba girl to buy a diabetes pump," Grant said.
"I thought if I'm doing this half-ironman, why not use my swimming profile to help this little girl.
"Her parents were over the moon. They were crying and emotional.
Fundraising Inspiration
"Justene is only six years old but she's the type of girl who wants to help someone else now."
Scooter started fundraising online and drew attention to the cause any way he could.
"While I was training for the race I had stickers on my car and equipment etc and then on race day I wore a Tri-suit which promoted the website and donations.
"On top of that Ironman Cairns made a video and I had a short little segment from which I got even more funding - so it was pretty special."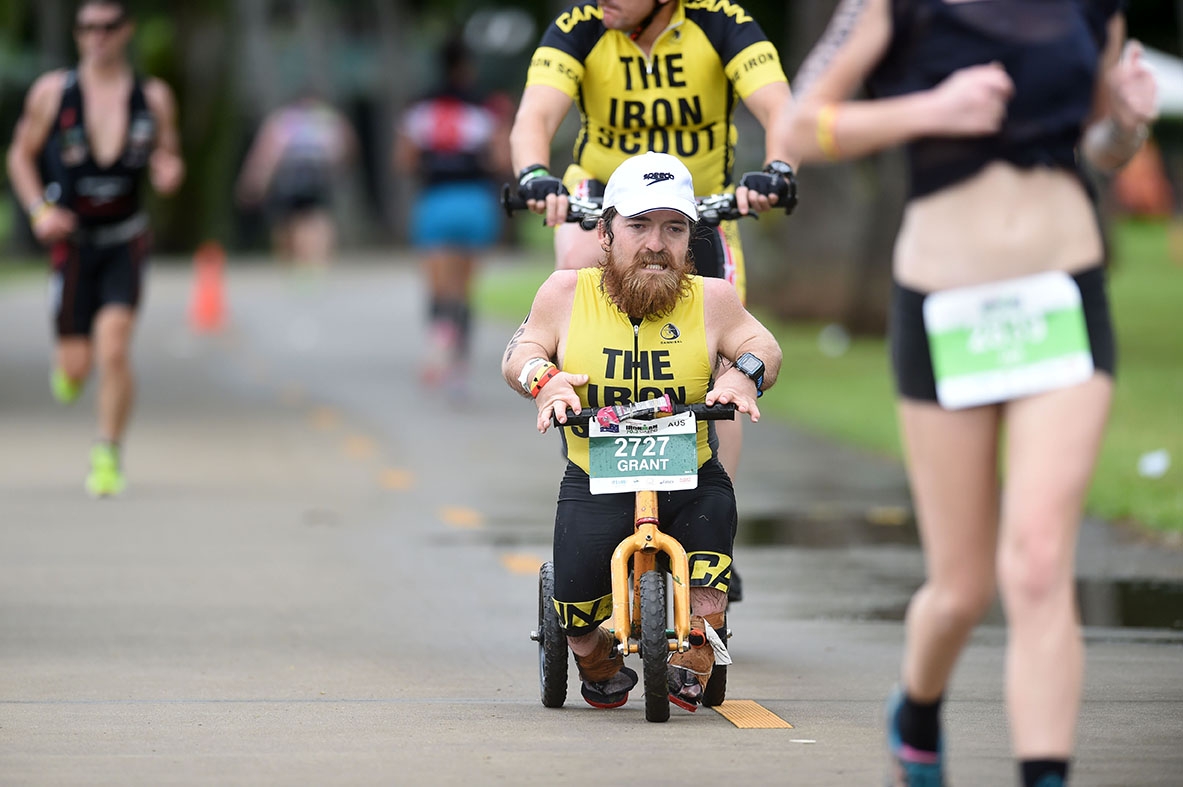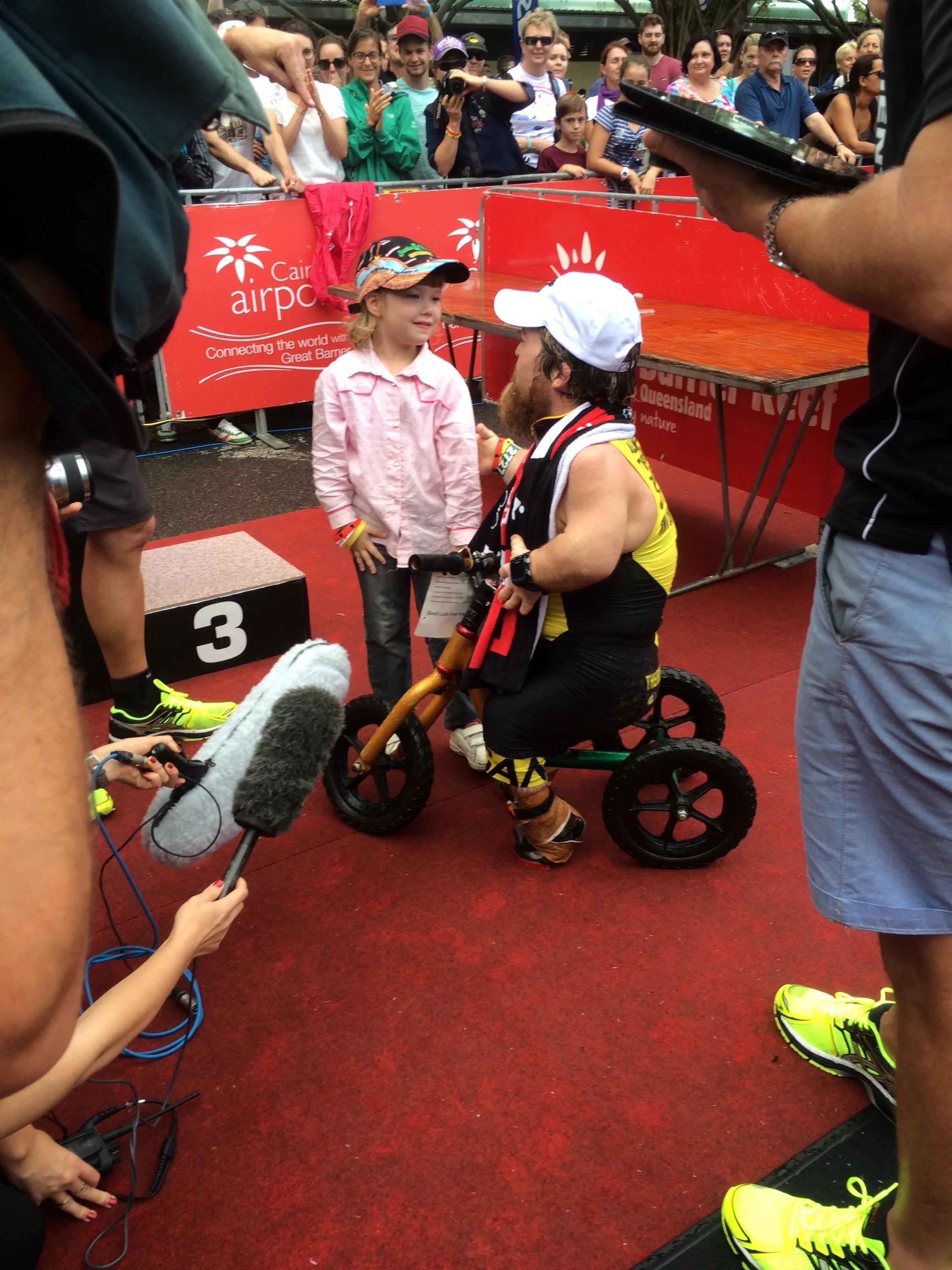 Consistency is Key
While Scooter has inspired many people with his athletic ability - training and racing is part of everyday life.
"I don't really know where I draw my inspiration from to be honest. I'm not 100% sure.
"I just like keeping fit. It's good for my body. If I don't, I end up stiff and fat.
"I have a lack of cartilage in all my joints so if I don't exercise I can hardly move.
"I am just like everyone else, I get fat and because I don't walk, I just scoot on my scooter, I put weight on really quickly."
Scooter has proved he has what it takes to represent Australia but like everyone, there are hurdles to overcome.
"The winter mornings are ridiculous. You wake up and put your toes out from under the doona and you think no way! I'm not going out there!
"But then there's this mongrel that picks me up by the chest and makes me get up.
"That's a really important key in sport. You need to have that mongrel that doesn't accept no for an answer when your coach isn't watching. It makes you hop up and perform. That's what helps me."