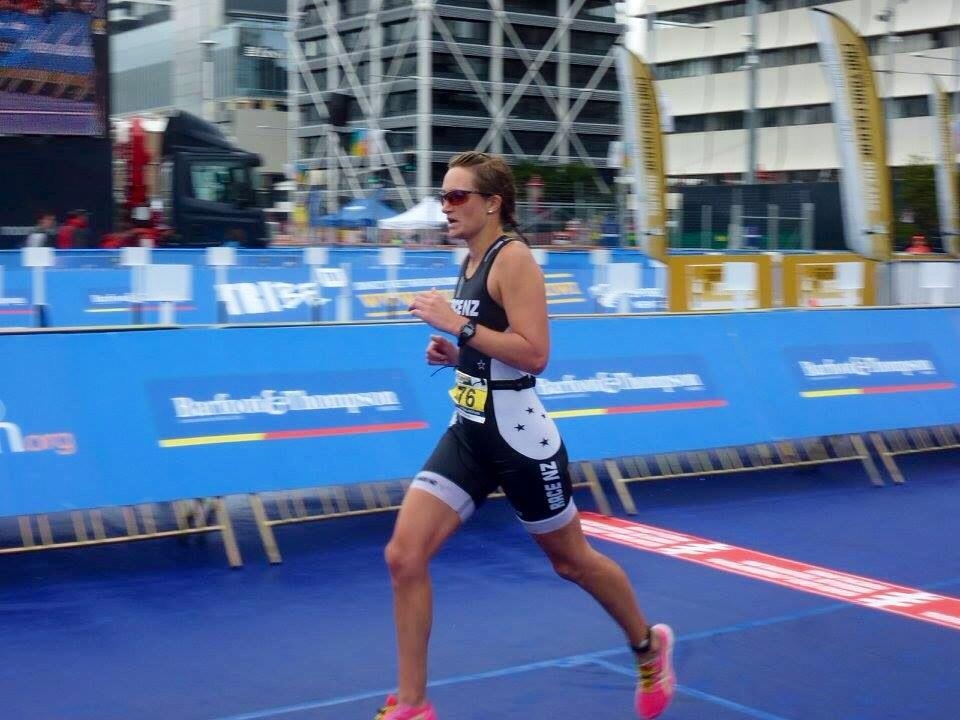 Passion and obsession
When Carolyn Arthur threw herself into triathlons it quickly became both her passion and obsession. "It just got to the point where nothing else mattered," she said.
"Everything else came second to tri – my friends, my family, my health and my finances."
But the day before the 2014 World Championships in Edmonton when Carolyn was about the represent her country for the first time, she suddenly felt the fear of failure.
"I was crying, every half an hour just thinking, 'I've invested so much into this. What if something goes wrong? What if I fail? What if I can't do this?'"
Deep thinking
Luckily the race went well but afterwards Carolyn did some deep thinking.
"The fear made me think about my life after triathlons and what that would look like," she said. "I had thought of myself as a triathlete so much that the thought of doing something else scared me. "But I decided it's not who I am. It's a massive part of my life but it's not who I am. I have learnt that 'Triathlete' is just a role I play. I can switch in and out of it as I choose. It means I can focus on my other roles in life – friend, daughter, teacher, etc.
That revelation means Carolyn is so much more chilled out about her her next appearance at the World Championships this year. There's no more guilt. Her focus is on doing the best she can and raising money for her chosen charity Achilles International NZ. The organisation supports disabled athletes in competing in mainstream events.
Choose a charity
"For those people who do need help to still have the determination to go out and train every day to compete alongside us, I think, is phenomenal because it's hard enough for able-bodied athletes to get outside the door," she said.
"My advice is to just choose a charity. There's so much empowerment in just choosing something then making it happen. Be bigger than your circumstances. Make it happen despite your circumstances rather than because of them."