Over 4000 people are diagnosed with melanoma every year and approximately 350 New Zealanders die each year from melanoma. These are shocking statistics and we are committed to changing this. Melanoma New Zealand is a registered charitable trust devoted to issues relating to melanoma. Our mission is to prevent avoidable deaths from melanoma and alleviate anxiety among those affected by it. With our education and awareness activities, patient support services, research  and advocacy for best treatments we can make a difference and  reduce the incidence and deadly impact of melanoma in New Zealand. Make your participation in the event  more than crossing the finishing line and help raise vital funds. With your help we can save lives.
Please visit our website for info http://www.melanoma.org.nz
"Be absolutely aware!"
Introducing Tania Ohlson – wife, three-time IRONMAN competitor, marathon runner, lover of the outdoors and an inspiring melanoma survivor.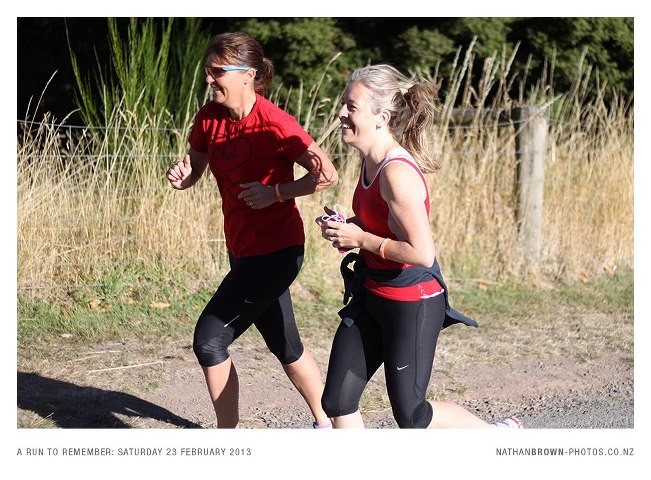 For Tania, getting outdoors and being active has been a great part of her life for many years. Her fit -for-life approach and passion for getting outside and setting free alongside husband Simon ultimately led her to tackle the IRONMAN challenge.
Inspired and proudly supported by her friends, Tania and Simon began the gruelling journey of training for the 3.8km swim, 180km bike ride and full marathon. Every spare moment was soon spent in the water, on the bike or pounding the pavements. "At the peak of training we would spend several hours a week at the pool, run 60kms per week and cycle four to five times per week and every weekend would have a 6 to 7 hour ride in it but ultimately we loved it", says Tania.
As training became part of their daily routine, Tania was as yet unaware of the toll her love of the outdoors was having on her skin.
In 2013, four years after successfully completing her first Ironman challenge, Tania was diagnosed with a malignant melanoma.
For Tania, the small mole on her back was just that – a small mole. She wasn't aware that it was anything special apart from the fact that it was always in the way – catching on her training clothes and bleeding a little.
A trip to the doctor saw the mole tested and removed by being shaved off, and a biopsy revealed that all was fine. However, when the mole grew back in a different shape, colour and texture, Tania decided to seek specialist advice.
The malignant melanoma was fully removed and Tania was tested to see if the melanoma had spread. Having found that Tania's right lymph nodes under her arm were cancerous, the doctor advised that they be removed for precaution.
It was not only Tania who suffered setbacks to her training due to health. Simon was diagnosed with prostate cancer in 2010 and has just ended a six week course of radiotherapy treatment. "More tests this month will give us more information on the next steps for Simon," explains Tania. As soon as he could, Simon was back on his bike and running and swimming
Tania's experience with Melanoma has inspired her to spread the word about the dangers of the sun that is so loved by outdoor enthusiasts, particularly IRONMAN athletes: "Be absolutely aware," she warns.
"Take the right precautions, wear the right gear, wear sun block and SPF clothing to protect yourself when you're outside doing what you love in order to prolong your outdoor enjoyment. But most of all be absolutely aware - be aware of your own skin and any changes, get regular check-ups and take care of your skin as you only have one you," says Tania.