Autism Spectrum Australia (Aspect) is Australia's leading service provider for autism and other disabilities. Our specialised, evidence informed schools program is the largest in the world, with additional services that include information and advice, diagnostic assessments, behaviour support, parent and family support, and adult programs. We share evidence-informed Aspect practice and applied research nationwide.
Autism is a lifelong disability that affects about one in 100 Australians, or 230,000 people. The word 'spectrum' reflects the different challenges that people with autism face and the degree to which they may be affected.
Our services provide people with autism with the opportunity to realise their unique potential, as well as providing much needed support to their families, carers, friends and colleagues. Our vision is to provide the best possible opportunities for people with autism and other disabilities.
Click here to Learn more about Aspect
Chelsea And Jacob's Story
Four year old Chelsea and Jacob, 2 and a half, have autism.
Since receiving support from Aspect, both are managing their day to day challenges so much better and their parents, Carma and Matt are now feeling more confident about the future.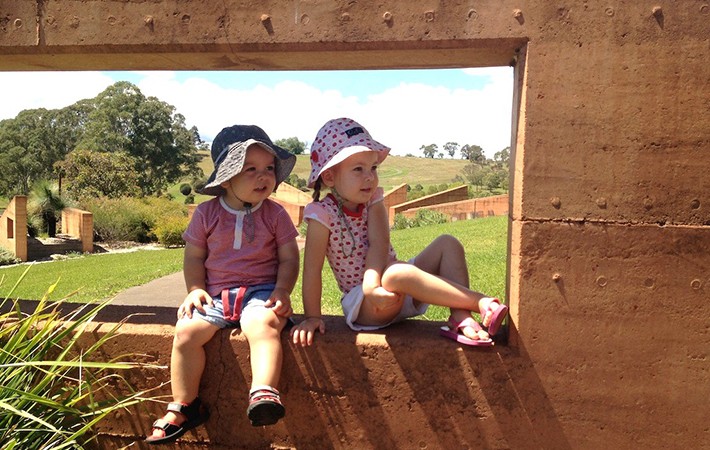 When Chelsea was about 18 months old, her behaviour started to change. She would rock in her high chair so hard that it would move across the room and a lot of her movements were stiff and rigid. She didn't like to be held or have her hands touched and she wasn't calmed by affection.
After some hesitation, Carma made an appointment to see their paediatrician. Chelsea was diagnosed with autism. Her younger brother Jacob was showing similar characteristics and he was diagnosed just one week later.
"We were devastated," Carma remembers. "But it was such a relief to get the diagnosis and know that someone else understood our children the way we did."
The family is now part of Aspect's early intervention program, which combines therapy for the children with training and support for their parents.
"Our first contact with Aspect was Occupational Therapist, Meaghan. She changed our lives," says Carma. "She came into our home and taught us strategies to manage Chelsea and Jacob's challenges. She really helped us to start seeing the world through their eyes."
"We learned how to identify triggers and stop a meltdown before it happened. She taught us different activities to improve social skills and establish a routine. She also helped with important tasks like toilet training."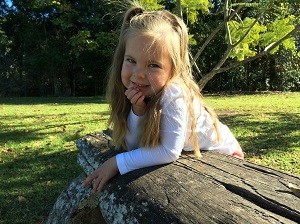 Before receiving therapy, Chelsea struggled with sensory overload. She hated the sensation of grass and even struggled to walk from tiles to carpet or over doormats. She would cry and need to have her hands washed if any food got on them, and scream if she was placed on any surface that caused her discomfort.
This forced Carma and Matt to avoid a lot of environments they knew would trigger a meltdown.
Now, things are completely different. Chelsea loves the outdoors and the family enjoys outings to the park. She's great at craft and is always cutting, gluing or painting something.
"As Chelsea gets used to new activities, I introduce some more for her to try," explains Carma. "The other day she came up to me and said 'Mummy, can we do something very messy today?' – she's surprising me all the time!"
Chelsea now goes to a mainstream pre-school, but is visited by Aspect therapist, Amiera, each fortnight. She used to play alone, but now displays a new confidence and is participating with the other children in ways Carma and Matt never thought possible.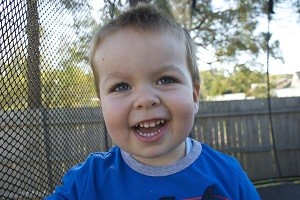 Although Jacob is only 2 and a half, there have already been drastic improvements in his development after being part of the Aspect Early Play Program.
"Jacob has always loved toy cars," says Carma. "He used to like the way the wheels spun, and would continually turn the car over and watch the spinning for long periods of time. Since being in the Early Play Program, these repetitive behaviours have improved."
"He's started driving the cars around and making up his own games. His motor skills are much better and his verbal communication is increasing more and more."
Chelsea and Jacob still have their challenges and frustrations, but they are taking all the right steps to live normal, fulfilling lives.
"I can't explain what it was like when Aspect came into our lives," says Carma. "It opened so many doors and made such a positive difference to our family."
Carma and Matt just want Chelsea and Jacob to be able to follow their dreams and enjoy all the different experiences life offers.
With the help of our supporters, they can.